Non-Conventional Energies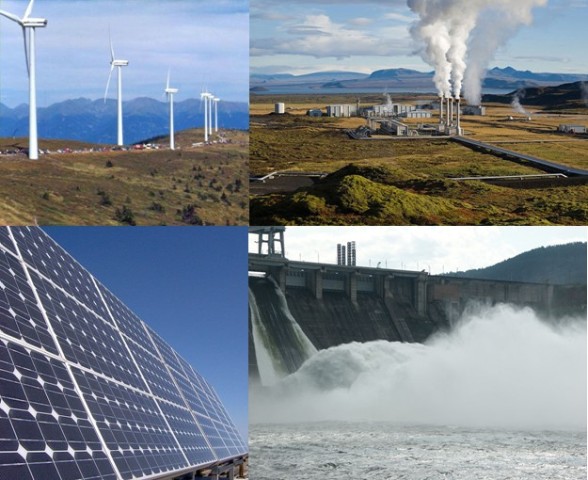 / October 16, 2017
Non-Conventional Energies
For a better tomorrow…
Basically as the name suggests "non-conventional" sources of energy means that these are renewable and are inexhaustible completely. Such energies are found abundant naturally on mother Earth and can be used largely by masses for a better innovative and cost effective future. These energies assure a constant supply which will never finish as long as the earth exists.
Now that we have simplified the meaning let's get ahead and know how water and sun energies can be utilised for carrying day to day or mass operations helping for a safe and secure future.
Water – A major source of Energy around the world!
Water has helped to create such an advance method of generating energy that it has become a major part of government policies made for sustainable and enriched life. Hydro-electric power plants, tidal energy, cars running on water and much more has added to the scope that is escalating and broadening at a very fast pace.
Water is renewable as we all know. With petroleum being a conventional source of energy i.e. non-renewable, it is becoming necessary to find out substitutes for the same. Many companies have been successful in creating a water-fuelled car in which 60% is water and rest 40% is diesel or petrol. Companies are coming forward for finding ways to invent and shine their capabilities by modelling with a project that will completely make the automobiles run on water.
The hydro-electric power plants are so successful and extremely potential in their working for generating electricity that today even the places, areas which were lacking in it are now surviving well as their basic necessity could be fulfilled. The villages and other remote areas where to light a bulb was a big thing are now happily living as full supply of electricity could be made possible to provide them with. Same is with tidal energy. The Gulf of Kutch in India has been a wonderful source for tidal energy benefitting the industry, homes, machineries etc. Because of the rough seas the potential for generating tidal energy in this region is vast and hence electricity could be produced at a much larger pace.
Solar Energy, one of the most abundant sources; all life forms depend on the sun to function. The great invention of using sun for generating energy is highly beneficial. The products like solar cookers, solar water heaters, solar panels, solar gadgets like calculators, watches, portable chargers etc. has been created that it has made sustenance quite cost-effective. Solar panels are a new product making its place by storm in India. These panels are so effective that full day electricity could be obtained once charged. Not only this, these solar panels are made in various forms for easy installation like the flexible rollable solar panel, thin film solar panels and even foldable solar panels. These solar panels are water resistant which ensure safe working under rains etc. It is a must to have in today's life and with what benefits it provides the cost becomes quite reasonable when compared to that.